MS Consulting is a strategy and communications consultancy, based in
Worcestershire, UK.
We help clients to get the most out of technology through:
Understanding change and its implications for the growth of their businesses.

Advice on grant funding for research, development and innovation.

Marketing and communication for technology-intensive products and services.
Our services cover:
Research and analysis: We work with public sector agencies and businesses, helping them to understand - and respond to - trends in information technology and e-business markets.

Marketing and communication: We help clients in technology sectors communicate with their customers, investors and other stakeholders using a wide variety of media.

Funding advice: We have extensive experience in European-funded research & development projects and programmes, primarily in information & communication technology, innovation and e-business.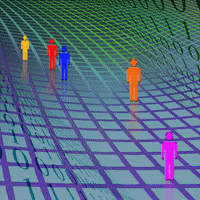 Forthcoming events
Some of the events we'll be attending this year:
Innovate UK, 11th-13th March, London